Score ICOs yourself using our standardized scorecard  – the same one used for all CryptoRated ratings. It's easy to use, self-explanatory, and will put the unvarnished truth right in front of your eyes.
Rate the ICO along seven categories:
Whitepaper quality

Product offering

Use of blockchain technology

Development Roadmap

Company & Team

Regulatory Compliance

Terms of the Token Sale
Each category is an aggregate of five essential, category-specific items.
Each item is scored on a scale of 1 (worst) to 5 (best), with examples given for the kind of impression that relates to each score. The category score is an average of its five item scores.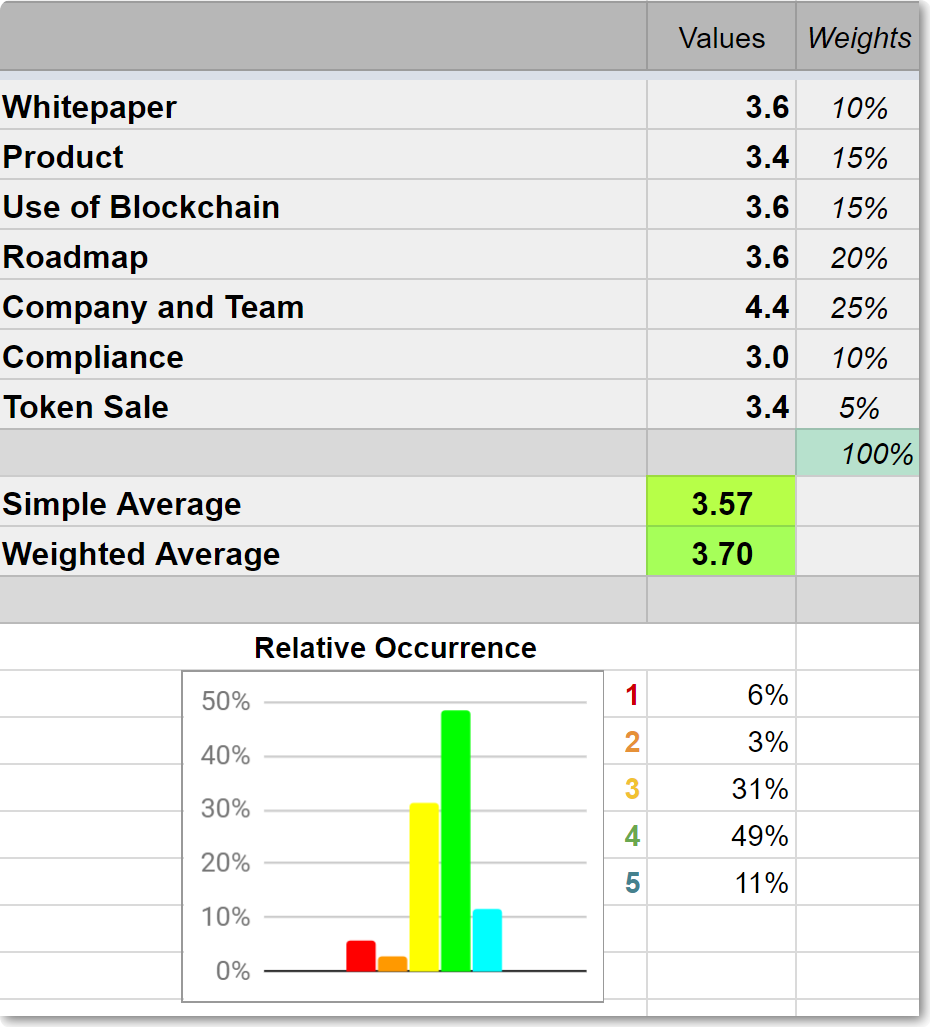 The overall rating for the ICO is made up of all the category ratings. You can use  a simple average, or a weighted average, where you assign weights to the different categories reflecting the relative importance you place on each one.
While the item scores themselves are based on your impression and therefore subjective, the overall effect is to organize the evaluation and provide a systematic, self-consistent measure.  this allows you to assess ICOs and compare them to one another, on the same terms.